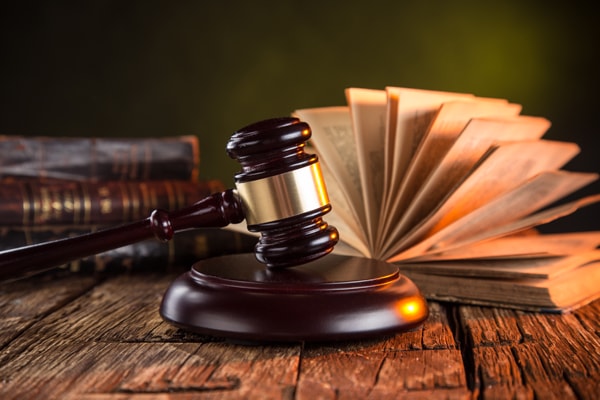 Of all subjects in translation industry, law is considered as one of the toughest areas to handle. The fact is that not just anyone who is bilingual has the calibre to do legal translation; rather, only those professional translators with a legal background are able to produce a quality job.
The importance of a legal translation being absolutely correct can never be overemphasized. You cannot afford to have your legal document translated wrongly. Any inexactness or ambiguity can cause confusion, frustration, undue delay, or even huge losses to your company.
At Raffles Translation, we provide multilingual certified true translation of various legal documents and legal instruments. To guarantee the quality of legal translations, we only employ translators holding LL.B, LL.M and LL.D (J.D.) degrees and, in the meantime, train our in-house full-time translators having over 5 years of hands-on translation experience to become professional legal translators by offering them law courses such as Basic Theories of Law, Contract Law, Company Law, Torts, etc.
All of our legal translators are conversant in legal jargon, legal concepts, legal principles and legal norms, and understand the implications of legal nexus.
Our Priority
In contrast to the translation of other subjects, top priority is always given to both ACCURACY and FLUENCY in the translation and editing of a legal document so that not only intentions and promises of the parties, as well as the terms and conditions are truly conveyed and reflected, the target language text is also written with ease and grace in order to offer you complete peace of mind.
Professional Translation is Not the Piling Up of Sentences
What is worth mentioning here is our strength in legal translations from English to Chinese or Chinese to English. As we have an in-depth knowledge of common law and civil law, especially the Chinese legal system, we have, since our establishment in 1996, translated millions and millions of words of legal text either from English to Chinese or Chinese to English. One of the challenges involved in translating legal documents from English to Chinese is to understand the nuances of legal terms and expressions and properly arrange, by rephrasing, the order of the Chinese wordings and sentences when they are translated from a long paragraph of English of more than 20 lines consisting of only ONE sentence.
Difficulty with Translation of Taiwan Traditional Chinese to English
When it comes to the legal translation from Taiwan traditional Chinese to English, it often takes greater pains to do a proper job because the Taiwan legal text is usually written in a way the ancient Chinese was written, featuring a blend of pedantic terms of ancient Chinese and Taiwan local dialect that has been formed due to its long separation from mainland China over the last 60 years. This makes a sentence look complex and difficult to understand. Sometimes, after reading a long sentence of Taiwan Chinese, you even cannot figure out what it is talking about, as you can hardly tell which is the subject, which is the predicate or which is the object, etc.
Our staff and system, however, can give you the added confidence that we have the capability to tackle the knotty problems and challenges mentioned above and deliver a publishable quality with ease and efficacy. Just count on us!
Additional Service
We provide certified legal translations with no additional charge. That is, our stamp will be affixed to your legal document after your confirmation of checking and verification. In addition, we can also, on your behalf and on your account, arrange for your legal translation to be notarized by a notary public or a commissioner, as may be required by certain authorities and governmental agencies. For notarization service, however, we need to charge you a service fee.
The legal documents we are mainly dealing with include:
Affidavits
Arbitration Awards
Articles of Association
Bylaws
Copyright Declarations
Court Verdicts
Joint Venture Agreements & Contracts
Laws, Regulations, Acts, and Rules
Letter of Intent
Loan Agreements
Mortgage Agreements
Memoranda of Association
Memoranda of Understanding
Patents
Power of Attorney
Purchase and Sales contracts
Tenancy Agreements
Testimonial Evidence and other Lawsuit Materials
Trademark Applications
Just CLICK HERE to get a Free Quote on our Specialized Legal Translation or call us at +65 6570 6028.