Most translation projects involve at least a minimal amount of formatting. We have a dedicated team of multilingual DTP experts who can typeset the translated text in any language or any file format on both Macintosh and Windows platforms.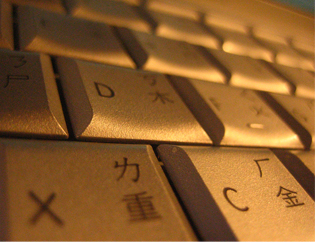 The most common software we are using include:
Adobe Acrobat
Adobe Illustrator
Adobe InDesign
Adobe PageMaker
AutoCad
CorelDraw
Corel
WordPerfect
FrameMaker
Macromedia
MS Office
Page Plus
Photoshop
Quark Express
Irrespective of whether they are overwriting existing source language artwork or creating new artwork from scratch, our DTP experts are capable of providing an integrated, end-to-end foreign language publication solution by converting documents across platforms, and delivering the final output according to each client's specifications using the software requested.
Completed typeset artwork can be returned in an appropriate file format – such as eps, hi-res PDF or tiff – or as camera-ready copy. We work closely with clients' printers to deliver source, PDF, and PostScript files to meet all your desktop publishing needs.
Our charge for DTP is a minimum of S$10 per page, depending on the complexity of the layout (tables, graphs, diagram, figures, etc), the format in which we are working in and the languages involved.