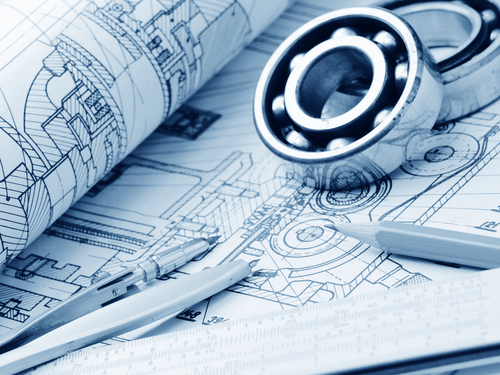 Technical translation is demanding and requires technical expertise and industry experience in relation to different technical fields. Needless to say, all your technical documents will be handled by our discipline-specific translators with proven knowledge and track record in your field.
Technical translation relates to a particular specialized field, subject, profession or business and should be put into a category of its own. To guarantee the quality of technical documents translated, we have them classified into different categories of technical field and create a glossary of terms specific or relevant to that field or your industry before we start to work on them. This will ensure that only the right people with the right technical knowledge are assigned to the job. In addition, we also use translation memory (TM) to standardize the technical terms of your documents and make sure they are re-used by all translators doing the same project. This will not only help enhance quality and turnaround, but also help you save cost as previously translated text can be charged at a reduced rate.
Where technical documents that are too specialized are translated by native speakers, they will be edited and proofread by both a native speaker and a non-native speaker to make sure they are correct and accurate in content, and fluent and publishable in style, as even the smallest error could have grave consequences and cannot be tolerated. For details, please refer to our Quality Control Process.
With a network of over 1,100 experienced professional translators working with us on a full-time basis, we have access to almost all types of conceivable industry-specific knowledge to cover the following technical fields:
Aerospace / Aviation / Space
Agriculture
Animal husbandry
Architecture
Automation / Robotics
Automobiles / Cars / Trucks
Biology
Botany
Building industry
Chemistry / Chemical engineering
Civil engineering
Communications
Cosmetics
Engineering: Electrical / Industrial / Mechanical
Environment / Ecology
Electronics / Computers
Fishery
Forestry / Wood / Timber
Genetics
Geography
Geology
Information Technology (IT)
Logistics
Medical equipment
Metallurgy
Military / Defence
Names
Nutrition
Physics
Publishing & Printing
Surveying
Telecommunications
Whether it be aircraft, construction, engineering or any other specialist subject, we are all able to assist you in overcoming your language obstacles.
The technical documents we are mainly dealing with include:
Catalogues
Cellular Phone User Guides
Computer Programs
Data Fact Sheets
Guides for Network Devices
Help Files
Installation procedures
Maintenance Instructions
Operation Instructions
Operation Manuals
Operation Support Systems
Software Database
Software Processes
Technical Specifications
User's Manuals
Just CLICK HERE to get a Free Quote on our Specialized Technical Translation or call us at +65 6570 6028.