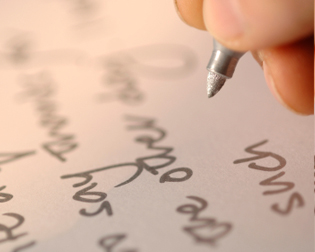 In contrast to translation, transcreation requires creativity and originality. Translators will have to write in their own words by generating their own input into what they are translating. Transcreation is mostly needed when you want to prepare your company's product and service profile, corporate brochure, newsletters, or marketing and advertising materials, etc. in English or your mother tongue.
We have a team of creative translators covering a variety of language combinations and have the capacity to help your company say the right thing in any language, and deliver it elegantly at a publishable quality.
In order to do this, we normally first of all assess what you really want and then match your transcreation project with a team of appropriate, experienced translators with the industry-specific knowledge in the target country for your text. We would therefore recommend you provide us with as much information as possible, including your corporate culture, the targeted audience for the write-up, the style of writing, the key message to be conveyed, etc. When we have a feel for your company and the information you want to get across, the transcreation will come easily.
In addition, transcreation is often involved when advertising or marketing materials are to be translated, as direct translation will result in nothing but awkwardness. We are able to adapt a translated text to fit the targeted audience by providing our input and making it as appealing and attractive as possible.
Just CLICK HERE to get a Free Quote on our Specialized Transcreation Service or call us at +65 6570 6028.